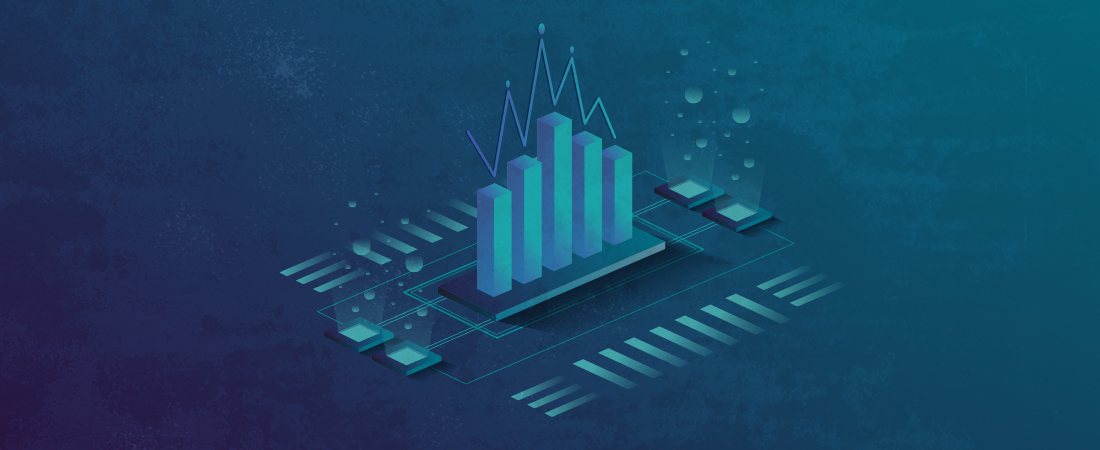 Consumers Do "Banking", Not "Credit Unioning"
The President and Board of Charlotte Metro Credit Union had given me a directive to design a branding campaign that would grow the business in a broader marketspace. The first step in that process was getting a good baseline of both the Credit Union and the market through research.
I wanted our baseline research to give us insights into both members of the Credit Union and local residents who were not members. We would also review legacy research data gathered from various other sources. The primary purpose of this prework was to validate a number of assumptions we had made about what members of the community thought of credit unions and their services. And, since Charlotte Metro had already been doing some directed marketing campaigns, it was an opportunity to test the efficacy of those campaigns and the degree to which they had affected the target audience.
I wanted to look carefully at the existing research findings the Credit Union had on hand. This included three years of member survey results which had not yet been reviewed by the marketing group. The surveys were conducted by D. Hilton and Associates, a well-known research firm, so I was confident the data would be very helpful. The instruments themselves were well-designed and consistent over the three year period. There were no significant trends noticeable but one thing that struck me was the demographic mix data which showed a membership profile consistent with the demographic mix of the entire metro region in which we were located. This was significant in that it showed our existing membership was a cross section of the larger market. These findings would be crucial as we developed our media plans later on.
The next major phase of our research program would involve gathering data from new sources. Having spent many years developing marketing campaigns for banks, and often having successfully competed against credit unions in other markets, I had suspected that the average consumer would not see credit unions as a viable alternative to banks. The results of the focus groups seemed to support that hypothesis as we heard several participants indicate that they would be surprised if credit unions offered such desirable banking services as checking accounts and online banking. As credit unions (including Charlotte Metro) had been offering these competitive banking services for many years, we readily saw that we had a perception issue to overcome.
The focus groups also helped us to understand better how consumers in our market viewed financial institutions in general. Participants shared with us their opinions about the channels in which they expected quality financial institutions to be advertised. And they were very specific about what they thought the various messaging styles said about financial institution brands.
Ultimately we came away with three important findings from the research:
Consumers in the Charlotte market (home to several of the Nation's largest banks) understood banks and their service levels very well but knew little about credit unions
The average consumer was not aware that credit unions were viable financial services alternatives to banks and did not expect them to have competitive offerings
Those consumers expected viable financial services providers to advertise on television
Though the lack of awareness wasn't unexpected, we knew that aligning the Credit Union's brand and services to appear more "bank like" would be an uphill battle both externally and internally. Non-profit credit unions had traditionally taken a great deal of pride in distinguishing themselves from the for-profit banks. So much so that many refused to include the words "bank" or "banking" in any of their literature or descriptions of services. Therefore, to avoid using those terms, Charlotte Metro's own online system had been confusingly described as "Online Account and Transaction Management", virtually ensuring that no one would suspect that the Credit Union had online banking. So transitioning to "bank" style marketing would not be easy.
But Bob Bruns was not an orthodox credit union president and his mind was open to innovation and change, as long as it was backed by solid data. He fully appreciated my analysis of the research we had conducted, but he knew that credit unions (and their boards of directors) were proud of their history of distinguishing themselves from for-profit banking institutions and that many credit unions displayed this pride by refusing to use the terms bank or banking in their advertising or marketing literature. As he said many times over the next few years when speaking to credit union professionals, "Consumers know how to do banking; they don't know how to do credit unioning."
Once Bob got the Credit Union's board of directors excited about the plan for a new brand, they readily gave approval to begin repositioning our products and services to be more competitive in the Charlotte market.